The route
Der Weiße Ring - The Race
LZTG_by_Christoph_Schoech
The legendary ski race circuit at the Arlberg
You stand in a throng at the starting line, the silence is deafening, and it's 22 kilometres to the finish line. The starting signal rings through the air and you're right in the thick of the White Ring.
Der Weiße Ring - The Race in Lech Zürs has international cult status. Every year, 1000 ambitious winter sports athletes compete in this thrilling race, every moment of which is closely followed by spectators along the course and at the finish line. Meanwhile, locals and guests listen to the race call as skiers of different age groups compete for a spot on the podium.
22-km race - The race course route
The circuit comprises 5 downhill runs, 5 lifts, an exciting ascent and a demanding ski route.
The race starts on the Rüfikopf mountain as groups of 20 competitors dash around the Omeshorn mountain to Zug via the Schüttboden surface lift, Trittalp chairlift and Madlochbahn chairlift runs at intervals of 1 minute 40 seconds. From there, Zugerberg gondola lifts take racers up to the Balmengrat, where the last section leads down to Lech. To thunderous applause, the 1000 participants are lauded at the grand finish line.
Route plan - Der Weiße Ring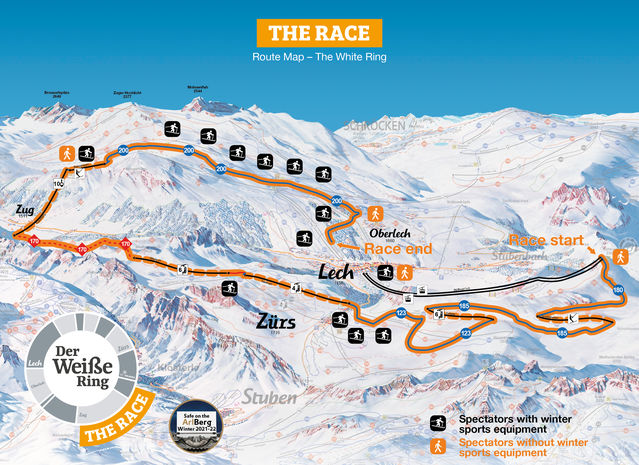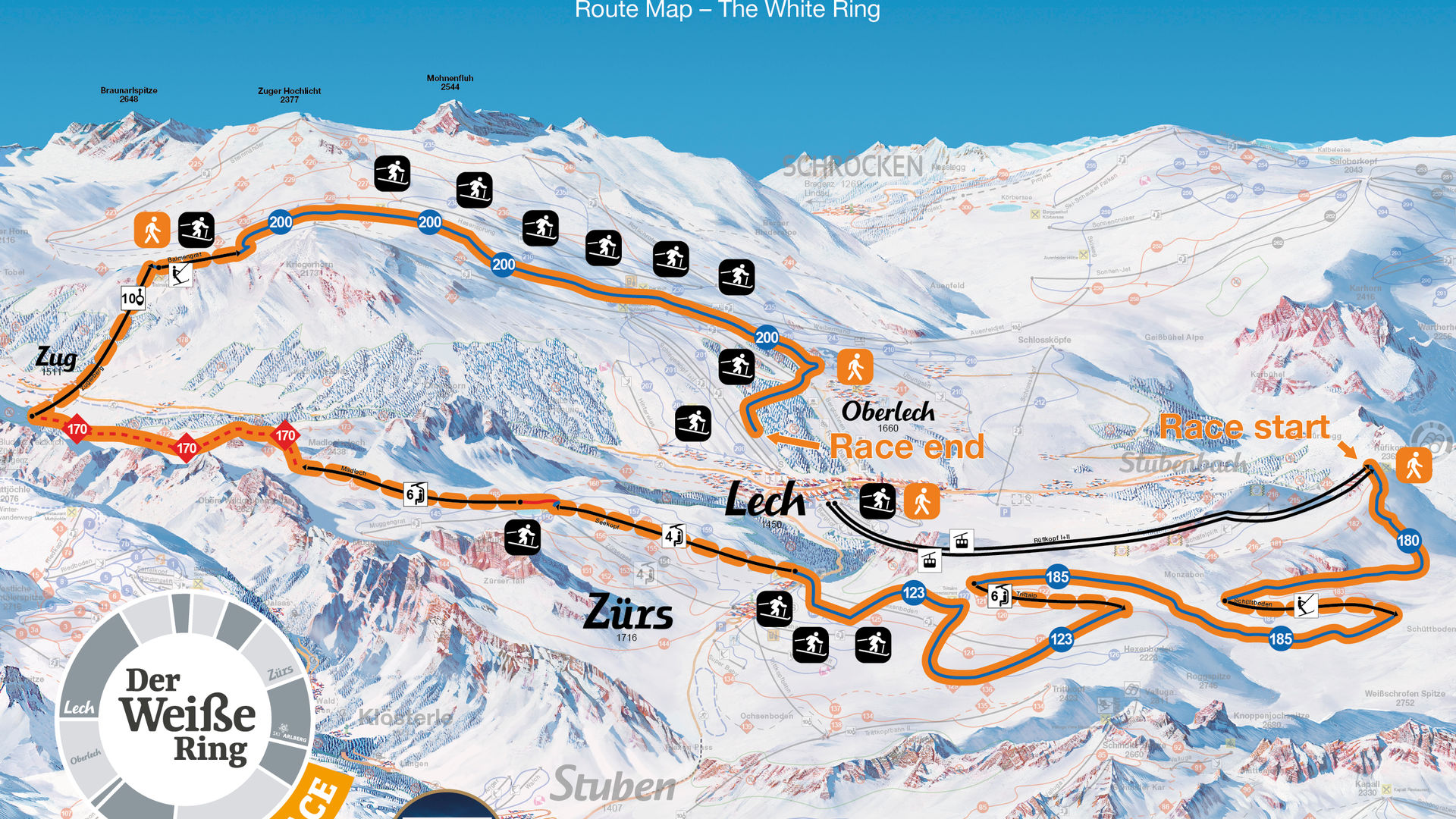 The White Ring - with Katja Wirth