A look back
The White Ring - The Speed Race
The White Ring - The Speed Race 2020
On 16 January 2020, 320 racers in Zürs lined up and the first 100 finishers secured a coveted spot among the first 5 starting groups at "The White Ring - The Race".
For the second year in a row, Peter Scrivener from Lech achieved the highest speed at the Speed Race in Zürs. At 103.57 km/h, he bested Mario Wachter by 0.96 km/h and was thus able to secure the number one starting position for "The White Ring - The Race". Former world-class downhill racer Pepi Strobl was also at the forefront of starting group one. He finished fifth in the speed race and therefore his goal for the race day was clearly to make use of the slipstream and overtake his competitors. DJ Standy ensured that all participants were in a good mood at the finish line.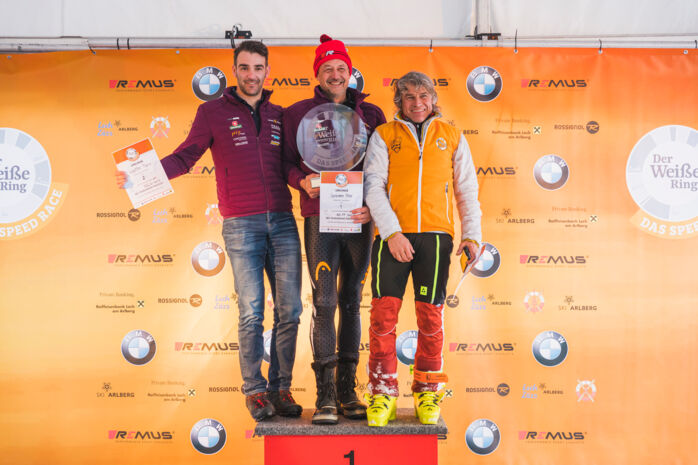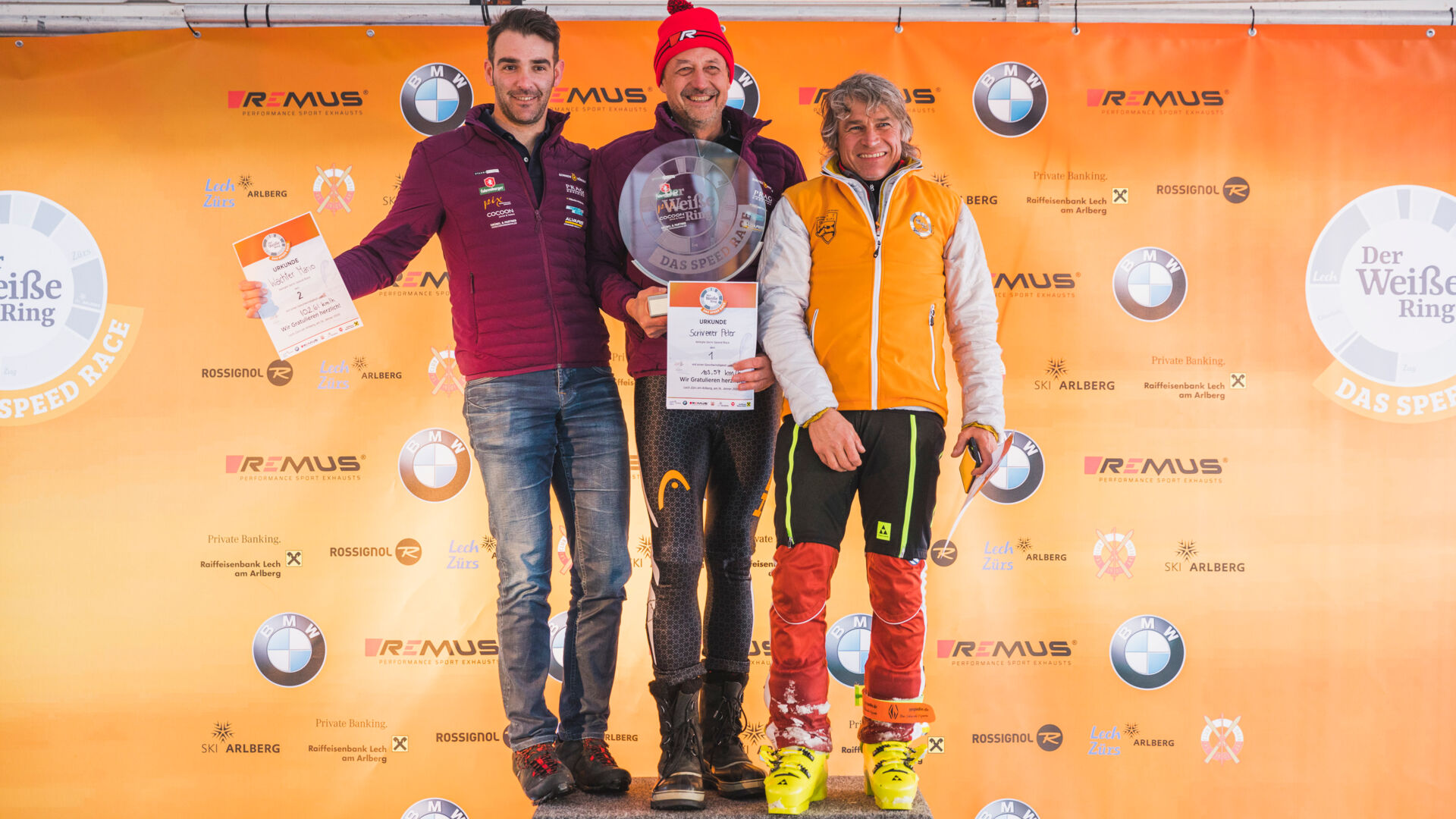 The White Ring - The Speed Race 2020
> 300
participants
took part in the Speed Race
100
starting numbers
will be awarded to the fastest skiers
22
kilometer
long is "The White Ring"